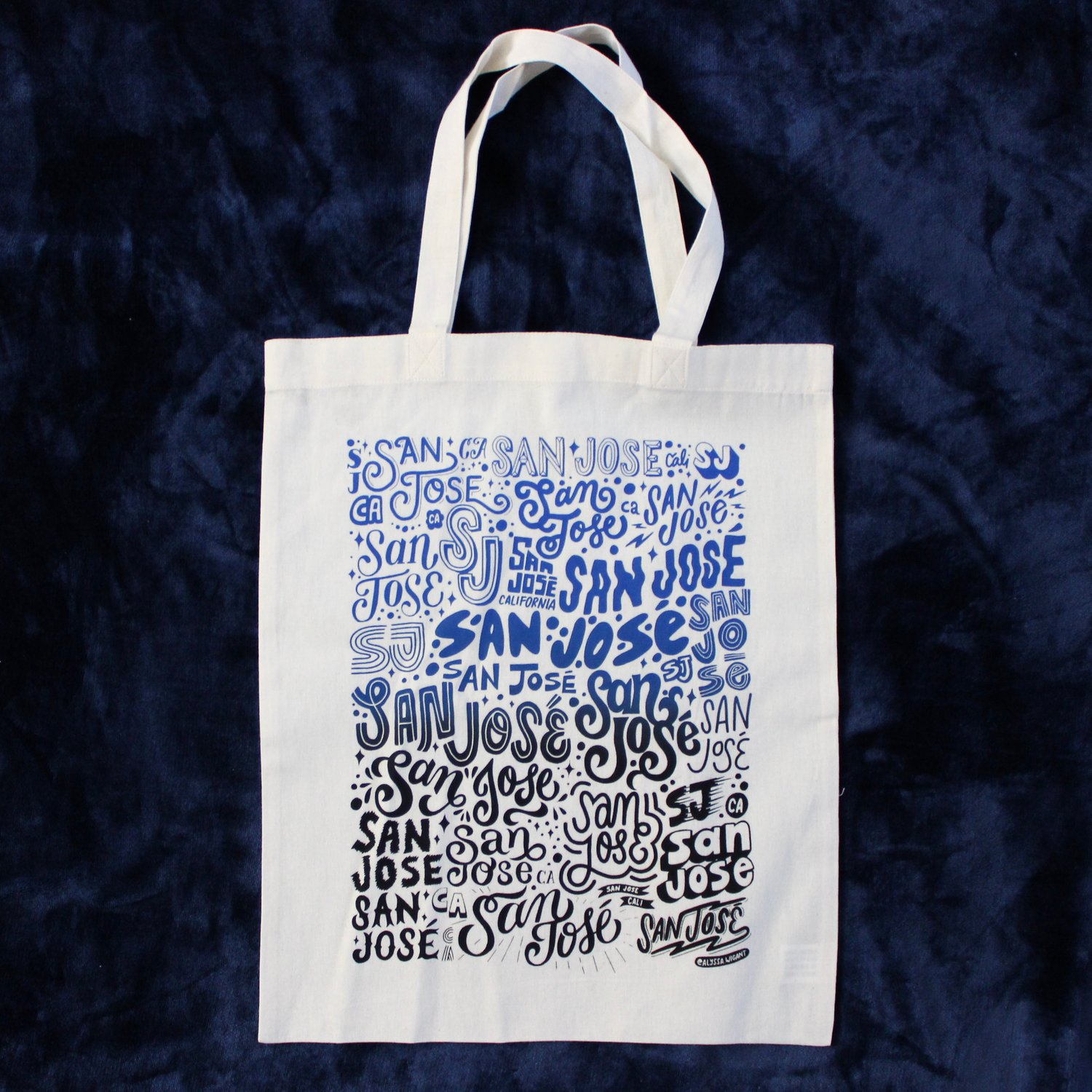 A collage of different hand-lettered styles of "San Jose", designed by Alyssa Wigant and printed locally at Downtown Screenprinters in San Jose.
Limited edition blue-black gradient, for the San Jose Earthquakes' 408 day, where local artists and vendors sold their work at Avaya Stadium.
14.5" x 17.5" 100% Cotton MUJI tote bag
The tote bag is a natural tone, so it is more off-white / beige than the pictures depict.